Join the 1K Weekend Challenge!
It's an Audacious Goal, But This Simple Challenge Could Land 1,000 Photographers $1,000 each by the END of the Weekend!
I want to help you book at least 2 clients and make $1,000 in a single weekend in my free event called "The 1K Weekend Challenge".
This past spring, I discovered an incredibly effective way to book Personal Brand Photography clients, and it was all by accident.
The night before enrollment for my Personal Brand Photography course closed, someone messaged me asking if I had any ideas on how she could quickly make the money she needed to join.
I wrote out a script telling her exactly what to say and had her post it to her Facebook wall.
Then I sent it out to everyone on my email and messenger lists the next morning so they could use it too.
People started posting it, and the results were incredible....






It was the most fullfilling days I've ever had helping photographers, and it was super spontaneous.
All these fast bookings got me thinking... what if we made this a huge, free event?
What if we planned it in advanced and got a TON of photographers involved? How many clients could we book in a single weekend?
And the goal that came to mind scared me a bit...
Could we actually book 1,000 paying Personal Brand Photography clients in a weekend all together?
It felt audacious.All sorts of scary thoughts flooded my mind.
What if we fell short? Can I actually find enough photographers to join me in this?
But my fears were quieted by one little thought:
What if we succeed?
What if we actually book 1,000 Personal Brand Photography clients in a single weekend?
That'd be HALF A MILLION DOLLARS in income for photographers like you....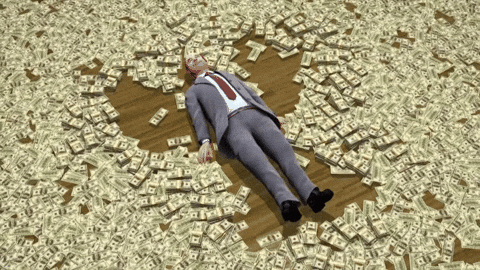 ... and I knew we had to go for it.
I want you to come out of this weekend with at least 2 booked clients and $1,000 in the bank.
What would an extra $1,000 mean for you?
And how fun would it be to do this all together in a huge community event where we are all working together for a big goal?
I've been brainstorming how I can make this even MORE effective than the first time, and I've got some new ideas I can't wait to share.
The question is, do you want in?
I definitely can't do this alone.
I'm looking for at least 1,000 photographers who are committed and ready to book clients now!
Photographers who are willing to take action, and work together as a community, in one massive client-booking event.
If you're an action-taker, and love the idea of booking at least 2 clients and making $1,000 in a weekend, I'd love to have you join us (and I'll tell you how to do that in just a moment).
However, there's something you should know...
(That's one of my favorite GIFs EVER!) 😂
The timing of this is super intentional, and I want to be 100% clear about it.
I'm going to be opening up my Personal Brand Photography course for enrollment the week after the event.
My goal is to help you earn the money you need to take the course before you even sign up for it, so that if you decide it's a good fit for you, you won't have to try and find the money elsewhere.
Still interested in the event? AWESOME. Here's how it works:
1. Sign up for the 1k Weekend Challenge
Simply agree to the following terms by filling out your name & email below, and you'll be all signed up. There's no cost to participate in the 1K Weekend Challenge.
By signing up, I agree to...
Watch the 3 videos explaining the process (there WILL be replays, and the schedule is listed below)
Follow the process and use the Starter Script from Jamie over the weekend of Jan 18-20 (which I have permission to modify if I want)
Participate in the Facebook Group and encourage everyone in the event!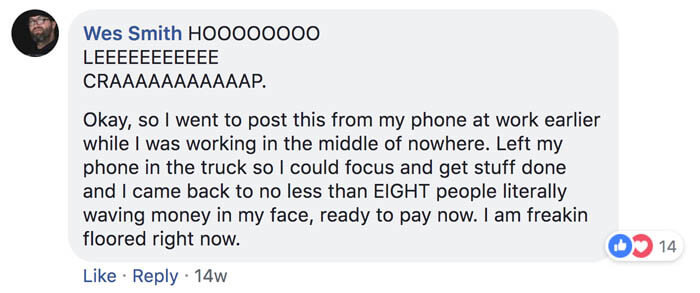 2. Join Me in the Challenge
I'll be doing 3 live videos prior to the 1K Weekend that you'll need to watch in order to prepare for booking your clients, all during the week of January 14th.
Video 1: Why does this work so well?
Watch on Monday, January 14th at 1pm CDT
Why is this easier than regular portrait clients, and why is this process so powerful?
Video 2: Dealbreakers to Avoid
Watch on Wednesday, January 16th at 1pm CDT
Personal Brand Photography is significantly different than typical portrait or wedding clients, and you won't book clients if you don't understand these differences.
Video 3: How to Book Clients!
Watch on Thursday, January 17th at 1pm CDT
The exact process you need to follow to book 2 Personal Brand Photography clients this weekend!
I'm going to tell you the exact process, including a word-for-word Starter Script on what to say, to give you the best chance of booking 2 paying clients and having $1,000 in your bank account by the end of the weekend.
3. Celebrate Our Successes!!!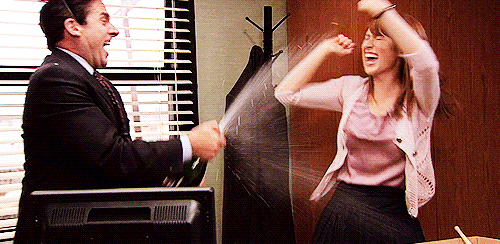 Finally, we'll come together on Monday, January 21st at 1pm CDT for a massive celebration! I can't wait!
So are you in?!?!?
If you haven't filled out the form above, do it now!
Then, in a few minutes, you'll get an email with a link to join our Facebook group and all the other details you need to know 🙂
In the meantime, if you know anyone else who might want to join, would you send them a link to this page?
I really need your help spreading the word so we can hit our goal of 1,000 clients booked, and it'd mean a lot.
Plus your photographer friends will thank you for the invitation too! I mean, who doesn't want to kick of 2019 with a 1K weekend in January?
Thanks! Can't wait to see you in the group and feature your story as our next big success!