NOW OPEN! Enroll in the StorySession System Course Today!
The StorySession System Gives you Everything You Need to be a Successful Personal Brand Photographer!
(Even if you don't currently know any high-level entrepreneurs or influencers, you worry you won't live up to their expectations, or are completely strapped for time!)
Do you ever feel like the
Photography Industry is Dying

and you're eventually going to

Fail as a Photographer

?
The Photography market is more saturated than ever, making it harder each year to get new clients
People just use their iPhones and don't value photography like they used to
You've tried all sorts of marketing tactics, taken loads of courses, and no matter how much you do, you just aren't booking as many clients as you should be
It can be SO HARD when you aren't booking enough clients and are struggling to make ends meet.
But when you DO have
Amazing Clients

to work with, it's

TOTALLY worth it

.
When the clients end up becoming friends because you all had such an amazing time shooting together...
The moment they see their images for the first time and start to cry...
When you get "the shot" and you KNOW this will be hanging on a wall for years to come...
...and when they don't ask for a discount on their huge order because they know you are worth every penny...
(...Not to mention the freedom you get from being your own boss, and the feeling of confidence you get from being paid to do something you love...)
It's incredible. It's worth the struggle to be able to photograph amazing clients that make you come alive.
So I have some GOOD NEWS for you:
The type of person who needs and is willing to pay for photography has changed.
There's a growing demand for professional photography from high-level entrepreneurs and influencers who need images to strengthen their personal brand and connect more deeply with their clients.
They have more money than time and don't want to do it themselves
They value quality because they know it will help them grow their business and influence faster than poor-quality selfies
They don't want a traditional commercial photographer with their complicated pricing systems and restrictive commercial use licensing.
They want things fast, simple, and easy.
They're happy to pay a premium for someone who really understands them and can get them the images they need, month after month.
Very few Photographers really understand
How to Find and Book

this new kind of client...
Most photographers are unintentionally turning these clients away.
Many of the things that have made traditional photographers successful, such as doing In Person Sales and only selling physical products, actually drives these clients away.
For example, they have online businesses and need digital images, not physical products.
But that's not the only difference.
There are several major shifts that we have to make if we want to attract high-end entrepreneurs and influencers. 
If you don't
Fully Understand What They Really Need

and

Shift to Serve

them, they'll never book you.
Almost everything is different.
As photographers, we need to change:
How we Price our Photography
The Products & Packages we Offer
Image Licensing and Usage Rights
Our Entire Mindset on What Clients Want
How we Market & Get New Clients (this is SOOOOO much easier now!)
How we Sell our Photos (No In-Person Sales! Can I get an AMEN?!?)
They struggle to find any photographers who really get them, so when they find someone who truly gets it, they are HAPPY to pay their prices.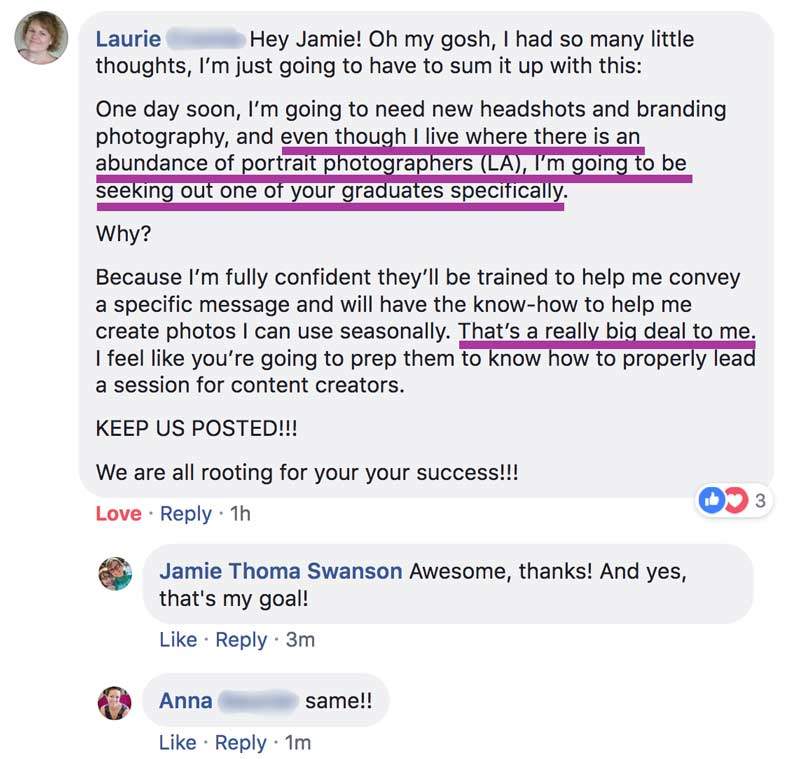 Last year I decided I wanted to pivot from growing The Modern Tog brand (which I've done very successfully) to growing a personal brand.
I realized that photographers like you would connect with me as a person far more strongly than you'd ever connect with a brand.
I mean, I LOVE Apple products, but I'll never feel as connected to them as I do to a person. Ever.
So I decided that in 2018 I'd focus on building my personal brand.
I knew that I'd need a LOT more photos of myself and that I wanted them to be professional quality.
I started looking for a photographer, and I
Couldn't Find Anyone

in my state who I knew really

"Got it"

.
Sure, there were tons of REALLY TALENTED photographers, but I couldn't find a single person who showed me that they:
Completely understood what I needed to grow my personal brand
Knew how to shoot images I could actually use online (it's not the same as traditional photography), and
Gave me the rights I needed to use them online commercially
In fact, I started searching for anyone, anywhere in the world and at that time I found less than 5 people who really got it (and who were marketing it well) that I'd have been comfortable hiring.
That's when the lightbulb went off. I knew this was an incredible opportunity.
I'm part of a high-end mastermind and I know that every single person in that mastermind needs images.
And I know that there are
Tons of Other Entrepreneurs

like me that

Desperately Need

Personal Brand Photography.
In fact, I shifted EVERYTHING in my current business to revolve around this. Why?
It's a wide open market that's NOT saturated
The demand is growing
People DON'T WANT to do it themselves. They'd rather pay someone else to do it
They value someone who "gets them" and have the money to pay for it
They expect to pay more because it's commercial usage
They struggle to find anyone who they can trust to understand them
You can specialize but still have tons of artistic freedom and not be pigeon-holed
No In-Person Sales (woot!)
Higher profit margins and less hassle since I don't have to sell physical products
Clients need a constant stream of new images for social media & their marketing, so I can have steady, dependable income year-round from this!
I can work with clients from anywhere, so the fact that I live in a tiny, remote area is no big deal
Can you say DREAM BUSINESS?!?!?
It literally fired me up so much and took away all my burn out.
I haven't been this excited about something in YEARS.
So I changed EVERYTHING in my business. Instantly.
Not only did I immediately pivot to only offering Personal Brand Photography in my own photography business, but I started teaching photographers like you about it right away as well.
Now is the
Absolute Best Time

to get in on this while the Market is still

Wide Open

.
And who knows how long that will last?
Maybe 6 months.
Maybe 3 years.
You don't want to wait and regret not starting sooner, because it will never be easier than RIGHT NOW.
Right now, through Thursday only, you can enroll for just 6 Monthly Payments of $199.
Or, save $195 by paying in full today!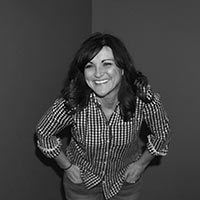 "This course has given me hope that there is still a market for photographers."
I believe Personal Brand Photography is the FUTURE of Professional Photography.
Traditional photography niches are going to continue to struggle, while this is a growing need that is ready for the taking now.
I want to help you begin offering Personal Brand Photography as quickly as possible and start booking clients that work with you for years on end, even if you don't currently know anyone like this or even know where to find them!
That's why I've created the StorySession System.
This system will not only tell you what you need to do to pivot into Personal Brand Photography from start to full-on marketing plan, but I've done much of the work for you already.
From done-for-you scripts, pricing, packages, emails, questionnaires, and more that you can immediately copy and paste and use in your business, a full marketing plan, plus 6 full weeks of access to me to get guidance and feedback on getting everything set up, you'll have EVERYTHING you need to pivot into this as quickly as possible!
The only thing left is to Sign Up for the Course so you don't miss out!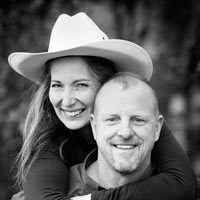 "This course has completely transformed my business. It's given me confidence, and helped me to get rid of some self-limiting beliefs I've been gaining over the past year."
Let's Do This FAST!
My goal is to help you break into Personal Brand Photography and start booking clients as fast as you can, because the sooner you do, the easier your success will be.
Sure, you may be able to figure this out on your own...
But how long will that take you?
How confident are you that you can understand the mindset of a high-level entrepreneur and influencer?
Do you understand how to price this so that it's a no-brainer offer for both you and your client?
Doing it yourself is like choosing to go on vacation in Hawaii, but deciding to learn to sail, rent a boat, and hope that you can navigate the ocean there by yourself.
Sure, you may be able to do it, but it's far more time-consuming, far more expensive in the long-run, and the chances are MUCH HIGHER that you'll never make it at all.
This course is like
Your Own Private Jet

to Hawaii.
The StorySession System is the fastest way to help you break into Personal Brand Photography and start booking clients that bring in a
Steady Stream of Income you can count on

, month after month.

You don't have to worry about navigating this yourself. My process will take you through everything you need to know as quickly as possible.

Plus, you'll get my done-for-you scripts, templates, and more so you can implement this right away.

And when you're done, you'll have the expertise to book high-end entrepreneurs and influencers, and you'll have the confidence you need to seriously rock this industry with me.

Because if we have any doubts about ourselves, our ability to deliver quality images, or that what we are offering is actually worth it? Your prospective clients will sense that and not book.
You've got to be 100% confident in yourself, your pricing, and your ability to meet their needs if you want to be successful.
And that's where I can help.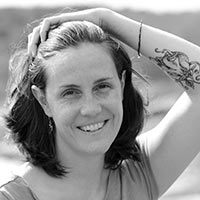 "The most valuable part was having a start-to-finish course that covered all the bases."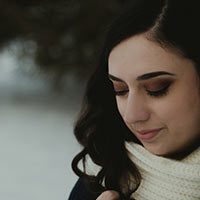 "It has shaped my business in ways that I could not have figured out by myself."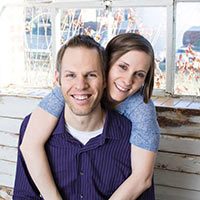 "You definitely covered things that I didn't even think about."
I've made the investment for this course EXTREMELY affordable so anyone can do it.
My goal is to eventually be charging at least $2,000 for this course, because you will make FAR more than that back as you implement the process.
In fact, you can read tons of stories from the original course members below sharing their successes and bookings.
But because I want to make this an absolute no-brainer for you, I've priced this at far less than what you can make from even a single session doing this.
14 Day

Money-Back Guarantee
The last thing I would want for you is to invest in the course, get started, and realize that it's really not a good fit for you and be out all of your money.
That's why I've decided to offer a 14-day Money-Back Guarantee, allowing you to check out the first 2 weeks of the course and see if it is a good fit with absolutely no risk.
And if for ANY reason you decide it's not a good fit for you within the first 14 day after you purchase the course, simply email our support team at support@themoderntog.com to request a refund, and we'll quickly refund your money.
So join me today in the Personal Brand Photography course.
Right now, through Thursday only, you can enroll for just 6 Monthly Payments of $199.
Or, save $195 by paying in full today!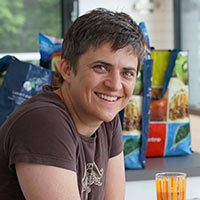 "I was hesitant to take the course, but I'm really glad I did. I'm more focused on my goal, and now I feel like I have a plan to make it happen."
1.) The Entire StorySession System
The StorySession System is a full Step-by-Step blueprint that walks you though everything you need to do to book recurring Personal Brand Photography clients who work with you on an ongoing basis so you have Steady Income coming in month after month.
There are 6 Main Modules in the StorySession System:
Module 1 helps you dive deep into What Entrepreneurs & Influencers Really Want so that you're seen as an expert in Personal Brand Photography.
Module 2 helps you Set up a Landing Page in a week, explaining what to write and how to write it so that you actually get inquiries. No more working for months to create a website... we'll have this done in one week or less, even if you've never build a landing page before and are not tech-savvy at all.
Module 3 dives deep into Pricing that gets you clients. I'll provide 2 different pricing options that you can take and use as-is, along with a Market Assessment Worksheet that will help you customize it to your market as needed.
Module 4 goes through the StorySession Booking System, taking you through each step of the process in detail from the moment they Inquire through follow up after you deliver the images. You'll learn what to do to convert inquiries into booked clients, done-for-you scripts for how to respond to sales objections, how to plan and shoot StorySessions to reflect their brand, and more.
Module 5 explains the StorySession Marketing Strategy. This is the big picture strategy on how we market personal brand photography and explains how to leverage the clients you get to book even more clients! It makes marketing simple, and will give you a clear view of the process from booking your first client through getting fully booked and how your strategy changes as you go.
Module 6 is all about how to find and book high-end entrepreneurs and influencers, even if you don't know any of them know and have no idea who they are. This module is worth the price of the course alone, and is some of the most valuable information I've ever shared with photographers.
2.) I'll answer
YOUR QUESTIONS

 in our PRIVATE GROUP for

6 weeks

!
You'll also get 6 Weeks of Q&A with me where I will answer the questions that come up during the 6 weeks of the course as you learn and begin to implement the StorySession System.
I'm absolutely, 100% committed to helping you implement the course and start booking clients. I make it my personal mission to help you be successful and finish the course, and won't leave you to try and figure it all out on your own.
3.) Tons of
Done-For-You

Scripts, Templates, and More, Including....
 The exact words Entrepreneurs & Influencers use when talking about their need for photography from my interview with them, making it easy to write your sales and marketing pieces so they actually get you clients.
My pricing & packages, plus how you can modify it for your specific market so you don't have to run your numbers from scratch.
2 additional Done-For-You Pricing Templates telling you exactly what to charge, what should go in your packages, and how many clients you need to hit goals of either $100,000 per year and $200,000 per year in your photography business.
3 Months of a Free Landing Page Template through StickyFolios, plus instuctional videos showing you exactly how to set it up so that you can have a landing page up and ready within minutes, even if you're not super tech-savvy.
5 Pre-Written Emails that you can use to grow an email list and help you book Personal Brand Photography clients (plus 3 Months FREE of StickyEmail with this pre-loaded in, making it easy to use right away!)
A list of Common Sales Objections and exactly what to say to answer each one, so you're never left in the awkward position of not knowing what to say when someone's got questions.

The Discovery Questionnaire and Planning Questionnaire + full explanation of why I ask each question and how you use it to plan out the perfect StorySession for your client, ensuring they LOVE the images you produce for them!
A list of Promts you can use with your clients to get real emotion during the StorySessions to avoid having stiff, awkward-looking clients in the photos.
The StorySession Consultation System, which walks you through exactly what to ask, say, and do in a consultation to get the booking and encourage them to book a yearly recurring contract instead of just a one-off session.
2 Additional Sales Scripts for asking people to work with you, so you know exactly what to say to pitch your services to someone without feeling awkward or overly salesy.
The Exact Questions to Ask to get effective case studies and testimonials from your clients, making sure you get the best stories so your prospective clients can't help but to want to work with you after seeing them!
My Resource Vault telling you exactly which services I use, love, and recommend to others, from how to automatically accept recurring payments, to how to learn lighting better and more.
4.) Private
Students-Only

FB Group
I firmly believe that we learn best in community when we're all working towards the same goal, so I've created a private Students-Only group where we can all get to know each other and help each other out as we go through the course!
I'll also be doing live Q&A sessions in the group at least once per week, answering the questions that come up as you go through the course you.
We'll do some group challenges, critiques, and create a safe and supportive place for you to get help and get to know other incredible photographers.
5.) Extensive
Alumni

Community
Once you've finished the course, you'll get access to the Alumni Group where you will get to meet, network with and share strategies with hundreds of other amazing photographers who've taken the course before you.
BONUS #1: Private Invitation to join my Get 12 Community, a group coaching membership with an on-going focus on getting 12 recurring clients! This is not open to the public for enrollment and can ONLY be joined (for an additional fee) after you've completed the course.
BONUS #2: An Entrepreneur panel I did where I interviewed high-level entrepreneurs & influencers to learn exactly what they want, need, and are willing to pay (and it was quite shocking, if I'm honest, and surprised even me!)
BONUS #3: You'll be eligible to apply for my Vetted List of Personal Brand Photographers that I'll be putting together in a few months to refer people to when they need a Personal Brand Photographer and I'm booked (and I've already had lots of requests for this). NOTE: This WILL be an extra fee, and is optional, but will be exclusively made up of people who have taken my course, implemented it, and pass the vetting process.
BONUS #4 - HOURS of behind the scenes video footage of me photographing a food blogger, plus a highlights reel in case you don't want to watch all of it. You'll see me plan the shoot, take the photographs, stage the shots and you'll get to see the finished products. It's as if you were walking by side for the whole day!
And I've even got a few more incredible surprises up my sleeve that I'm not going to mention yet that are new for this course!
How does it work?
Class starts this coming Monday, with the 6 modules of information being released one week at a time over 6 weeks on our private course website, which you will receive access to before the first week of lessons begin.
All lessons are pre-recorded and come in video, transcript, and audio format so you can learn however you learn best. You can download everything so you are able to access everything for as long as you like, and you'll have continual access to this version of the course website for as long as I'm offering the course.
I'll also be incredibly active in our private Facebook community to answer any questions you have, do live Q&A sessions, and to help make it as easy as possible to implement what you're learning over the 6 weeks of the course.
Right now, through Thursday only, you can enroll for just 6 Monthly Payments of $199.
Or, save $195 by paying in full today!
Final Word from Jamie....
I genuinely believe this is where the future of professional photography is going, and I am SO EXCITED that you have the opportunity to join me now before the market becomes crazy saturated.
I've done everything I can to make it as easy for you to transition into this as possible, and I can't wait to get to know you better in the Private Student Group! Let's DO THIS!!!
Warmly,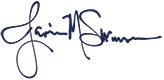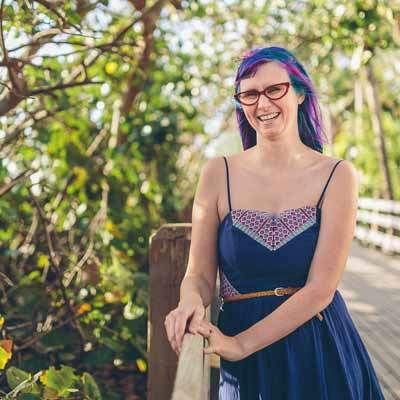 Still not sure?
I totally get it. There are so many people out there selling stuff just to make a buck that don't actually care about creating something that gets you real results.
It's super smart to be discerning.
I want you to know that I'm 100% committed to helping you get booked clients, just like I helped the 289 people who have already taken the course course.
But don't listen to me....
Instead of trying to convince you, I wanted you to hear the exact words from people who have taken the course and have put it into practice.
So scroll down to read THEIR words. I've organized it into 3 different questions:
Is this course worth the money?
Will this course help you get paying clients?
Do people actually want Personal Brand Photography?
My questions to you is, if this course does even half of what it says it will, would it be worth it?
If so, then I'd love to have you join me.
Just 6 Monthly Payments of $199, or Save $195 by paying in full today!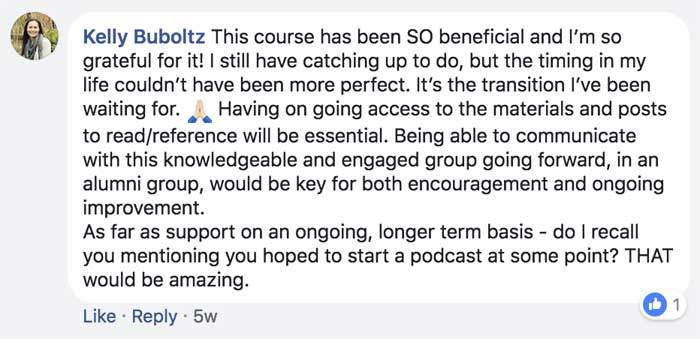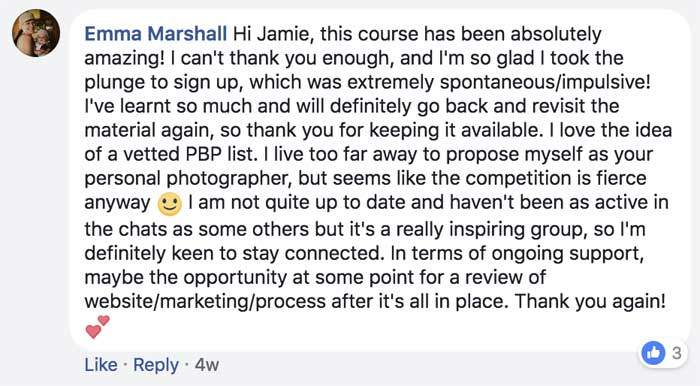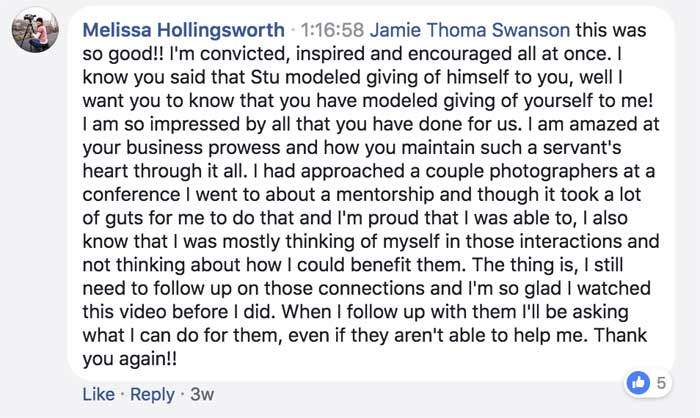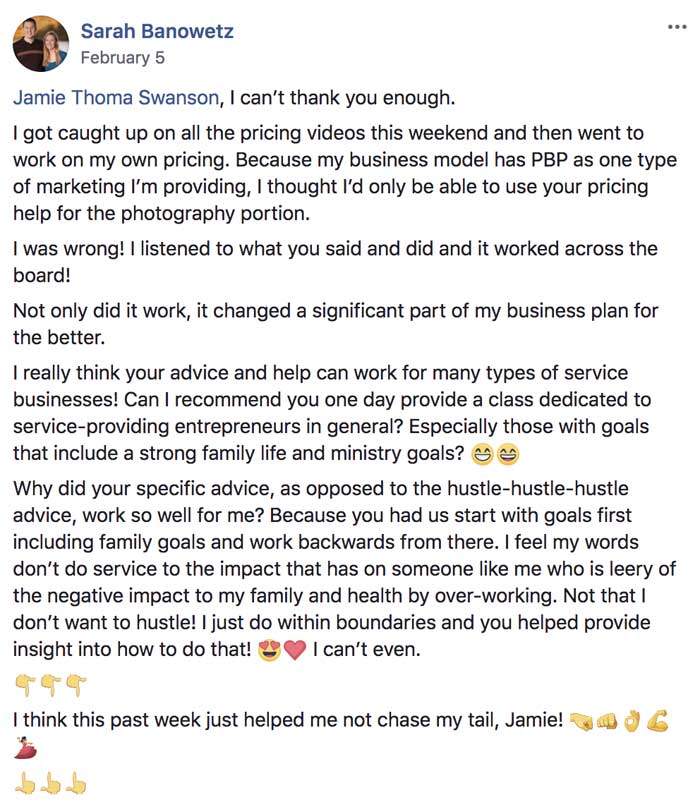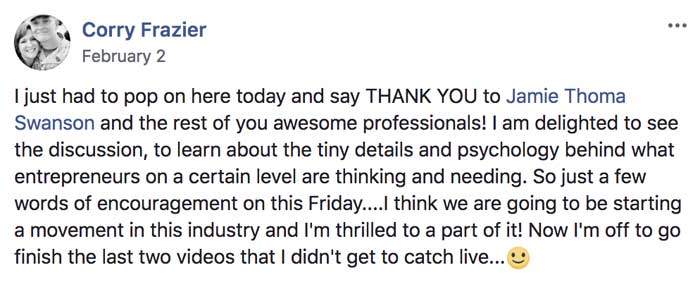 Enroll Now for just 6 Monthly Payments of $199.
Or, save $195 by paying in full today!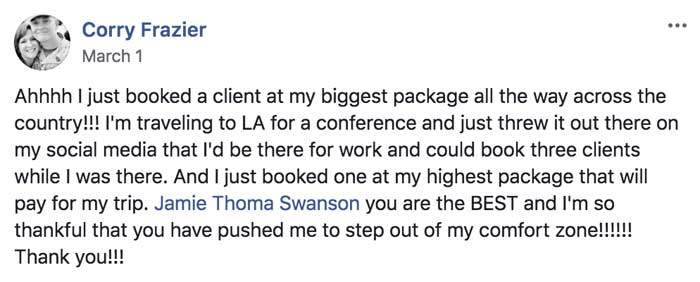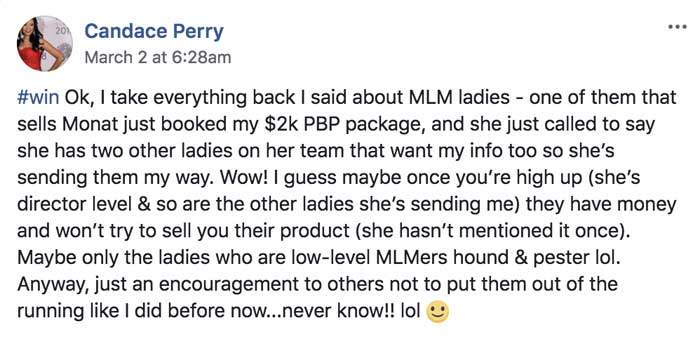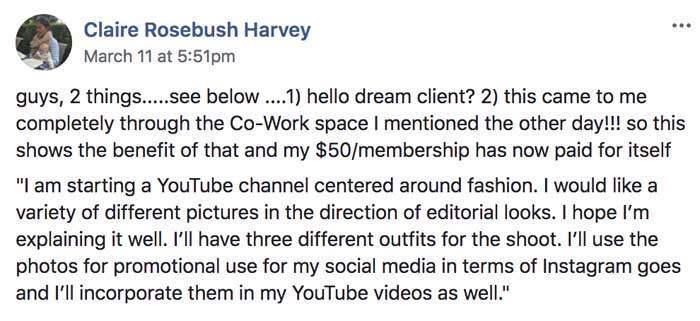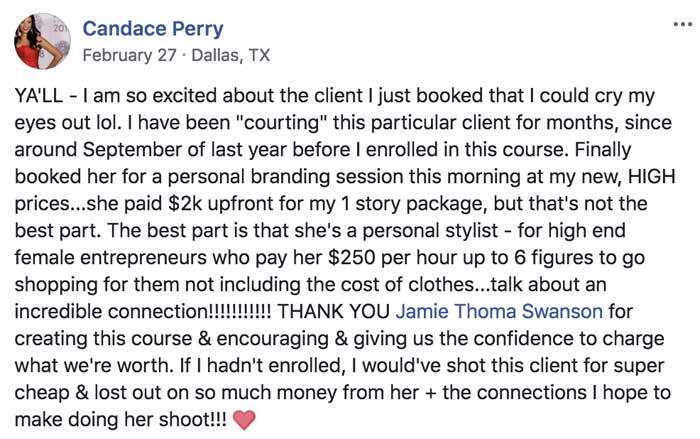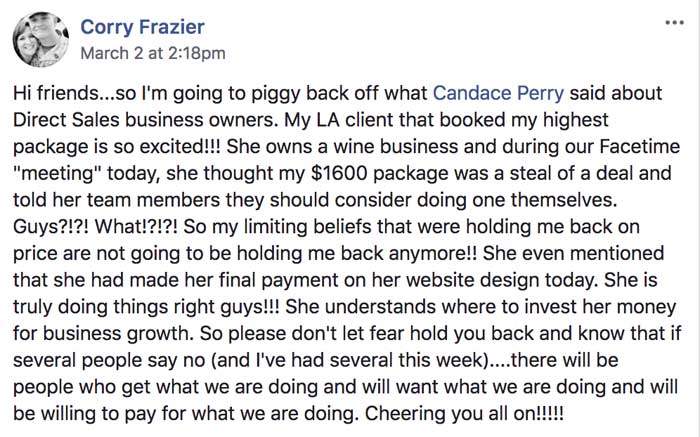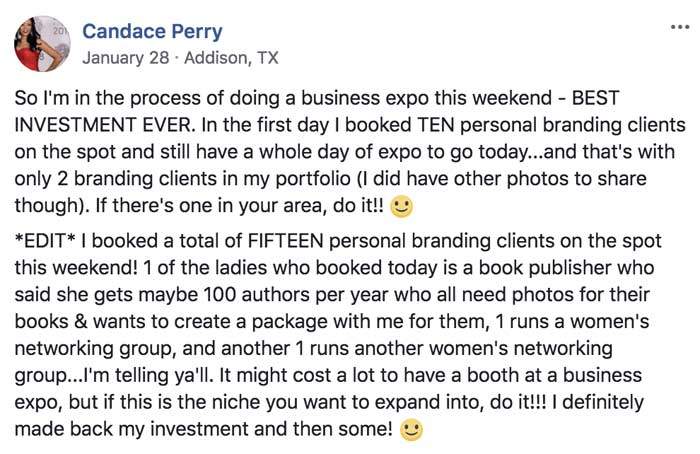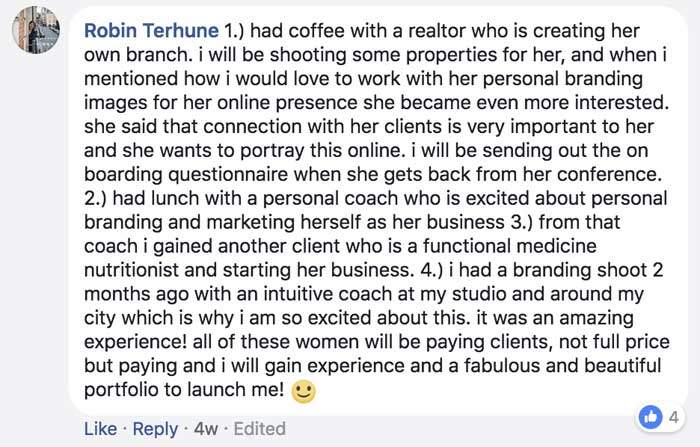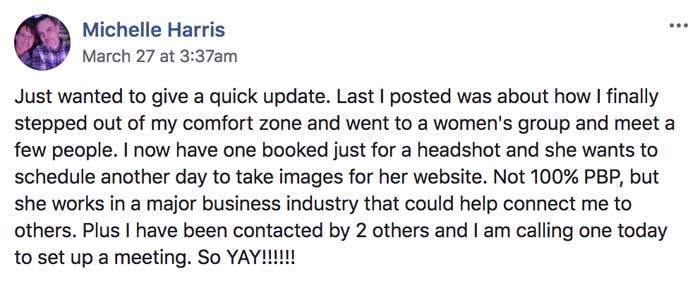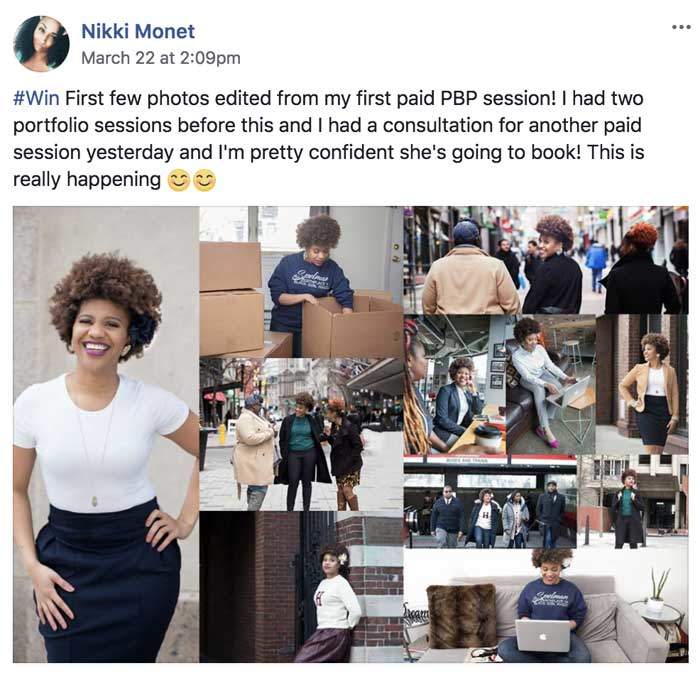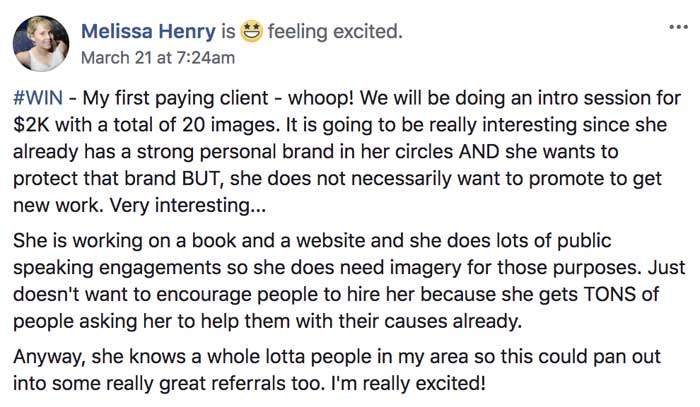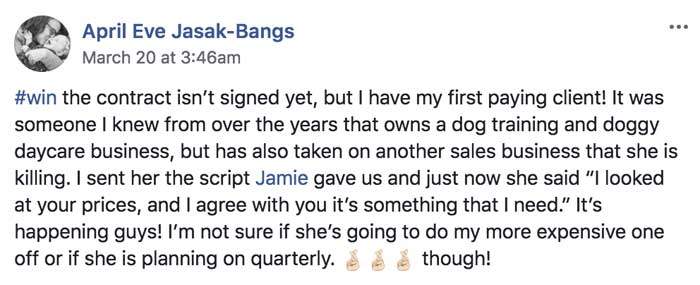 Enroll Now for just 6 Monthly Payments of $199.
Or, save $195 by paying in full today!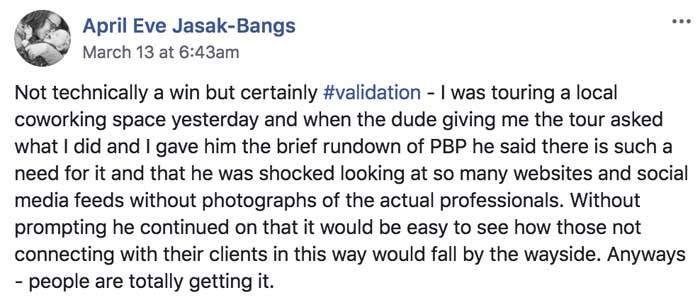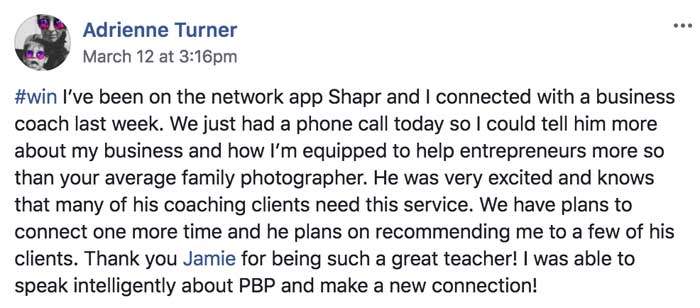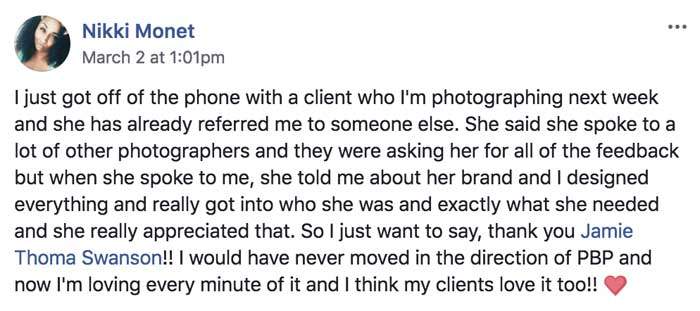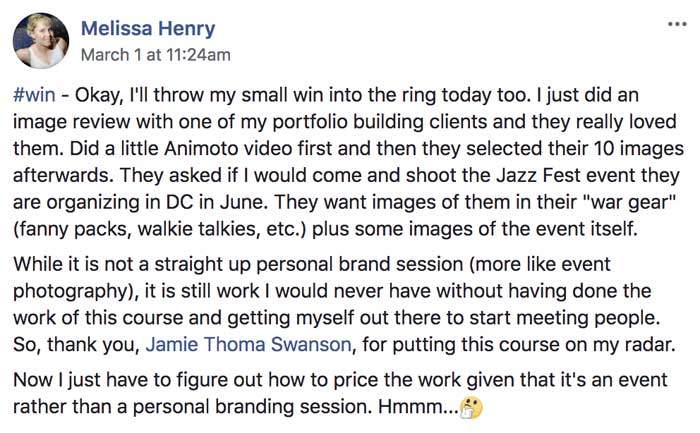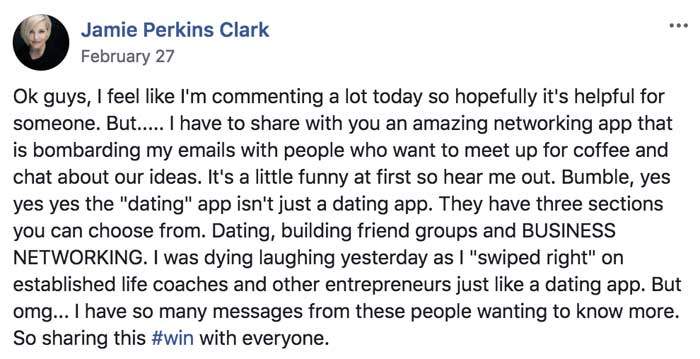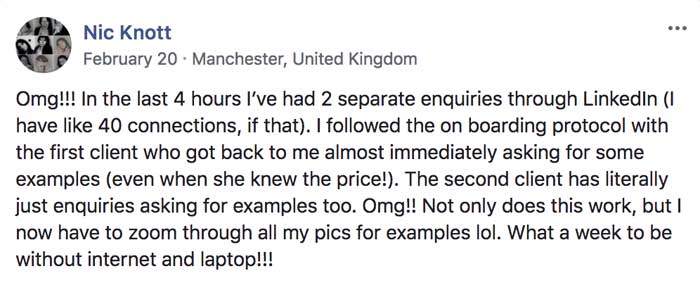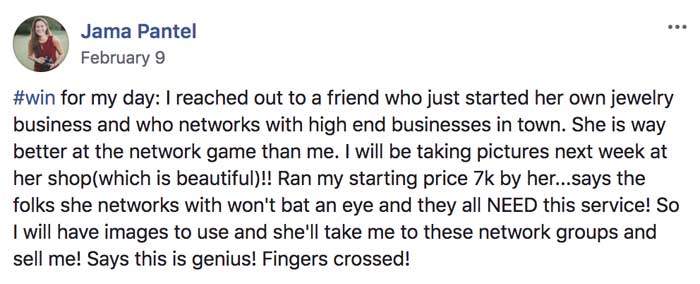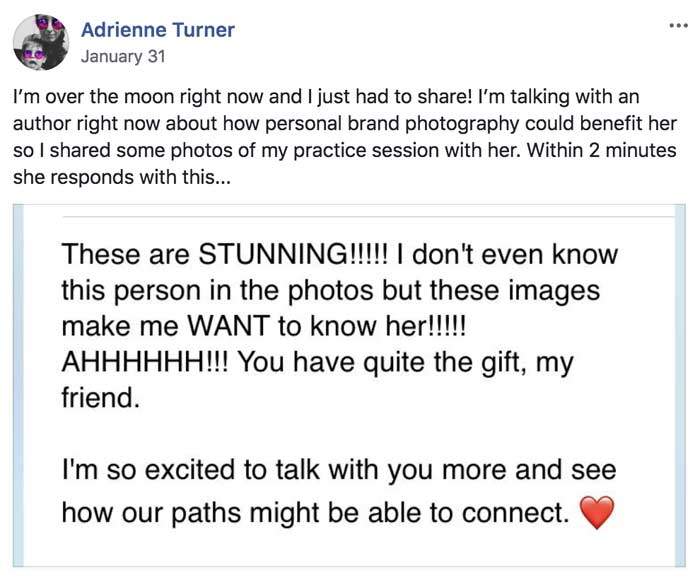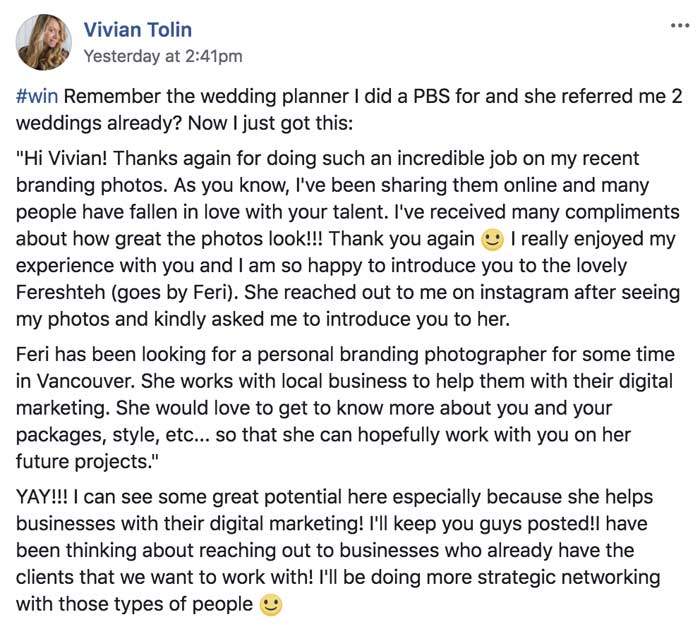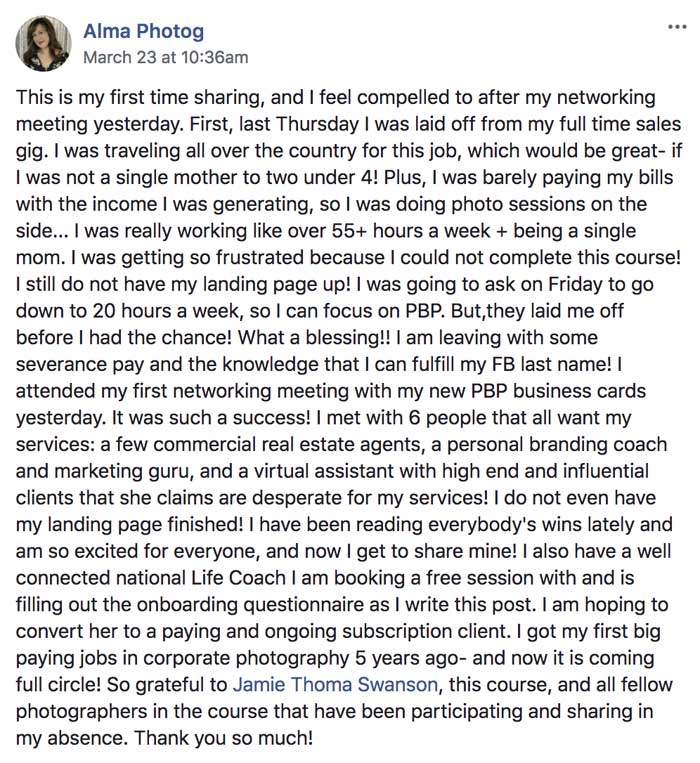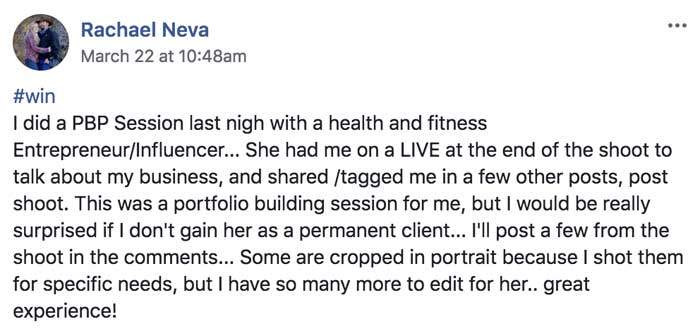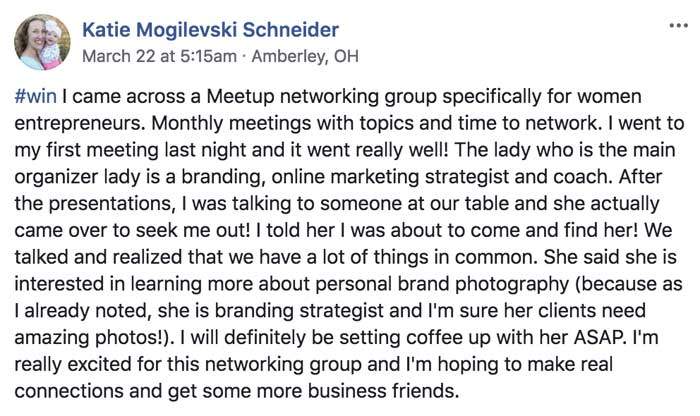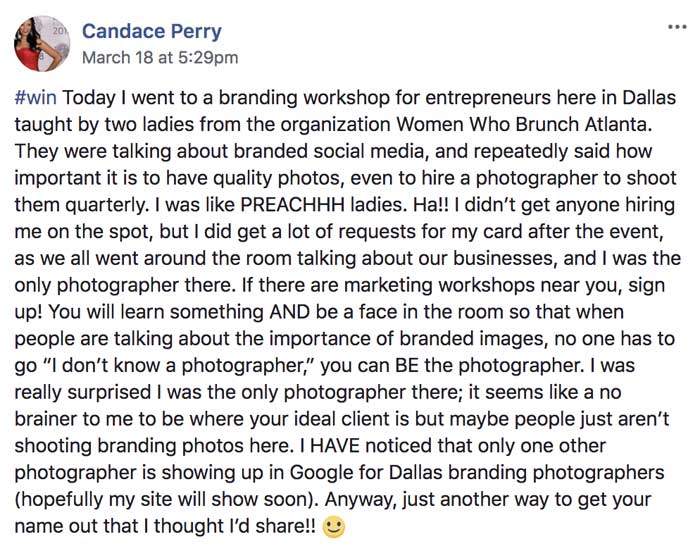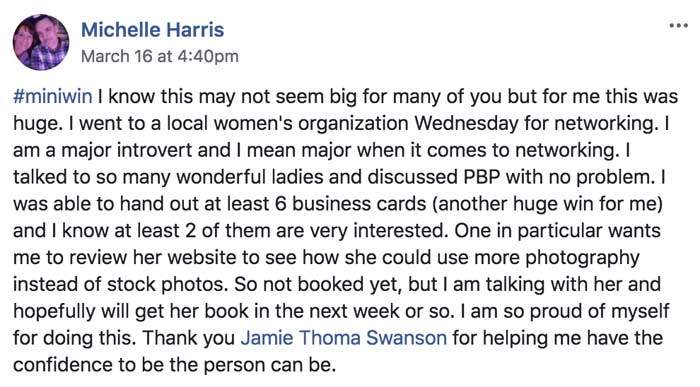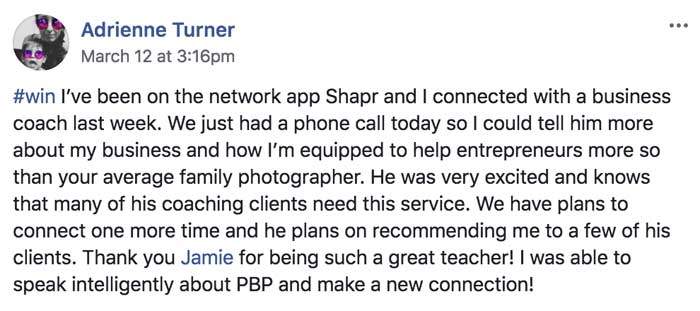 Enroll Now for just 6 Monthly Payments of $199.
Or, save $195 by paying in full today!