Join the 1K Weekend Challenge Starting June 3rd! Sign Up Below NOW!
Join our FREE Challenge to learn EXACTLY how to book this new kind of client!
Feeling Skeptical? I get it. There's tons of crap out there that doesn't work, and it's getting way harder than ever before to book clients in typical niches like families, babies, etc. Which is why....
I'm going to tell you E
XACTLY what to Say and Do

to help you book your first 2 paying clients, and it's A

bsolutely FREE.

🙌

🙌

🙌

All you have to do is sign up to participate in the 1K Weekend Challenge, which starts on June 3rd! Sign up here now:
Here's what you will learn when you Join the 1K Weekend Challenge:
Video 1: W
hat EXACTLY is Personal Brand Photography?
Watch on Monday, June 3rd at 1pm CDT
Get clear on exactly what Personal Brand Photography is, who the clients are, and why I believe that Personal Brand Photography is the FUTURE of our industry.
Video 2:
5 Dealbreakers that LOSE You Clients
Watch on Wednesday, June 5th at 1pm CDT
These 5 Dealbreakers are BEST PRACTICES in more old-school niches, but if you're doing these (and most people are), then you'll never get clients to book.
Video 3: W
hat to Say to Book Clients!
Watch on Thursday, June 6th at 1pm CDT
You'll get my Exact Word-for-Word Starter Script and my proven method of using it to help you book your first 2 paying clients (it's already helped photographers book hundreds of paying clients... and I'm giving it away for FREE to anyone who signs up, no other strings attached at ALL!)
Video 4: H
ow to Serve Your New Clients + HUGE Celebration!
Watch on Monday, June 10th at 1pm CDT
Finally, we'll come together for a massive celebration! I'll share what to do next with your newly booked clients, what to do if you haven't booked anyone (and why that is), and I'll share how you can continue diving deeper into the greater Personal Brand Photography Movement! I can't wait!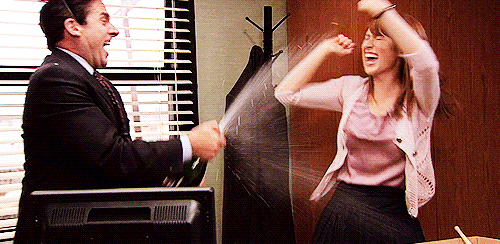 So are you in?!?!?
You've got nothing to lose, so enter your name and best email now to join!