Here's what we know so far:
Part 1: What's actually working to book photography clients now….
Most photographers are struggling to book clients (it's not just you).
The type of client who values professional photography and wants to hire a professional has changed (and demand is now growing!)
Outdated Best Practices that are still being taught by industry leaders & educators turn these New Clients away
Imagine for a moment that I've told you who this new client is already, and that the ONLY way to book them as clients is to use Instagram.
(I'll tell you the best way to book these clients later in this series, but just play along with me for a minute.)
How would you feel if I told that you absolutely needed to do the following to book clients:
Start a brand new IG account
Post a professional quality image every single day
Some of you are totally #teaminstagram and would be super excited about doing something brand new like this.
But if you're like MOST photographers I know, the idea of having to do this is just plain OVERWHELMING.
What would you post each day?
How would you find the time to get that many images without tons of clients?
Now imagine how much more overwhelming this would feel to a business owner who ISN'T even a photographer!
What if you couldn't even take a good photo on your own, but you knew you needed professional-level images to create a strong visual brand that helped you get more clients?
That your images need to evoke emotion and not be sub-par.
Instagram would seem impossible.
Daunting.
Yet there are tons of reasons why their business should be on Instagram.
And using Instagram to market their business is just ONE place they need a steady stream of images.
Plenty of Entrepreneurs, Influencers, and Small Business Owners need images for:
Websites
Marketing Materials
Facebook Ads
Book Covers
Podcast Images
Speaking Events
Memes
Facebook Groups
eCommerce Websites
and more...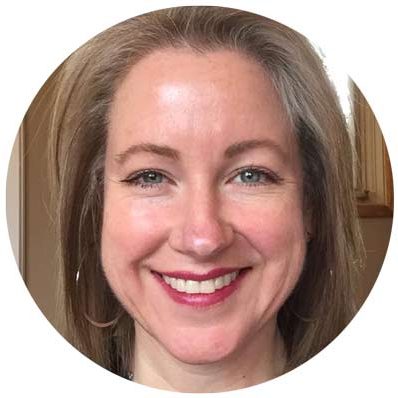 Here's just a handful of examples of how people are using professional photography to promote their websites, books and more:
(Click Images to Enlarge)
The number of business owners who need professional photography for marketing is growing fast.
There are 30.2 MILLION small businesses in the United States alone, which is an increase of 2.3% from 2017 to 2018, and this number continues to grow (source).
That means 9.2% of all Americans have a side hustle or small business!!!!
(There are 327.2 million people in the US right now.)
That means approx 1 out of 11 people you know are trying to grow a business.
Are you seeing how big the potential market is and why demand is growing?
Not only that, but the percentage of business owners who are using social media to market their business is growing as well, with over 77% of business owners using social media for marketing (up 6% from the year prior).
So Why aren't they just doing it themselves? They've got a phone, right?
Reason #1: They have more money than time.
When you're first starting a business, you have more time than money
But as you grow and become successful, there comes a point where you have more money than you have time.
Time becomes your most valuable resource, and you can't make more of it, so you use the money you have to "buy back" your time.
Let's say an entrepreneur spends 30 min each day taking the perfect Instagram image.
This includes:
Figuring out what photo to take
Getting any needed props
Prepping themselves to be in the image
Taking 100 variations of the photo to get JUST the right one
Editing the photo
Posting it to IG
If they do this each and every day of the week, that adds up to 45 hours per quarter, or a whole week of work!
How much do you think a successful entrepreneur or influencer would pay to have a whole extra month of work time back each year?

(I mean, how much would YOU pay to have an extra month of time back each year to work on your business?)
The more money they make, the higher this amount would be.
THIS is why they will hire us.
When we can streamline the process and create 90 days worth of images in just a few hours, giving them back an entire week of work time, they are willing to pay a LOT of money for this.
And not only do they get the time back, but they get high-quality images that connect with their potential clients in a deeper way, which brings us to...
Reason #2: They need to be IN the images (and it's hard to make a selfie look good!)
I am a huge Apple fangirl. I've got all the stuff.
But I will NEVER connect with a business brand like Apple in the same way that I can connect with an actual person.
With the internet opening up the ability to buy anything from anyone almost anywhere, it's hard to stand out amongst all the competitors.
Growing a personal brand is one of the most powerful ways to grow your audience, get more clients and stand out in a crowded market.
All things being equal, people will do business with, and refer business to, those people they know, like, and trust." – Bob Burg, author, Endless Referrals
Even as a photographer myself, I've personally spent over 5 figures of income on 6 personal brand photography sessions for me and my own business within the last year alone, and I'm going to continue to need new photos at least every quarter.
Why do I pay so much when I've had dozens of offers from photographers I've helped over the years offering to photograph me for free?
Because not everyone really understands my needs as an entrepreneur and influencer.
In fact, when I first went looking to hire someone to photograph me, I was SHOCKED at how difficult it was to find a photographer who really got it.
Sure, there were thousands of photographers who could take a great photo.
But I couldn't find ANYONE local to me at the time, or even in my entire state, that showed me they understood my needs as an entrepreneur who wanted to grow a personal brand.
It's how I discovered the 5 deal-breakers I'm going to share with you in the next part of this series (that are all outdated best practices in the traditional photography industry).
This is not just a typical portrait shoot.
If you treat entrepreneurs and influencers like consumers, and keep doing these outdated best practices, they won't even consider hiring you.
I absolutely need an expert who fully understands what I need in my personal brand photography and how to create images I can use to grow my business.
And I'm absolutely, 100% happy to pay a LOT for that expertise.
(So are plenty of other business owners, entrepreneurs, and influencers!)
I mean, look at how much my friend Wendy is making doing this full time…
This is why I feel so convinced that Personal Brand Photography is truly the future of professional photography (more on that later).
So what are these 5 Deal Breakers that will instantly turn away all these amazing new clients?
Summary:
Business Owners need a steady stream of new images to market their business (and they don't want to DIY it. They are happy to hire an expert that saves them time and takes high-quality images that grow their personal brand)
Personal Brand Photography genuinely helps people grow their business.
Approximately 1 in 11 people in the United States is running a small business, so there's plenty of potential new clients (and this number continues to grow).